Use this information as a place to start exploring your career interests. Review additional resources below and on the Feller Center's website. 
Explore Career Areas
Use the sample work areas (mentioned above) to start exploring career paths. The links below provide a short overview of the positions. Review more career areas related to this major as well as tips to succeed. 
Resources: Career Planning & Graduate School
Explore career path options with these resources:
Start researching your career path of interest to identify the educational requirements. The resources below offer a brief overview of some graduate degree programs.
Careers in Neuroscience: so you want to be a graduate student? Notes from a virtual panel discussion at UMD. 
Careers in Neuroscience: Do you want to be an … MD/PhD?, Notes from a virtual panel discussion with Q&A featuring MD, PHD candidates and graduates with interest in neuroscience.  
What Can You Do With a PhD in Neuroscience? For those with PhD in neuroscience, there is an opportunity to shape the lives of future doctors and make medical breakthroughs that could cure neurological disorders. They will gain the skills and education needed to become neuroscientists and natural sciences managers. Acquiring a PhD typically takes 5-7 years.
Graduate School Resources: 
Market 

Skills Developed: NEUR Major
Skills lead to jobs. Which skills do you possess?
Assess

your

skills, abilities, interests, and values and explore how they relate to career options.

Complete this

skills inventory

to get started.
Sample list of skills developed in class by Neuroscience majors:
Communication skills

Content in neuroscience and related disciplines

Critical thinking

Data analysis

Interpretation

Research methods

Scientific approach to solving problems
Learn how to create a skill based resume: NEUR Resume Example. 
Gain Experience
Pre-Health Interests: The Reed-Yorke Health Professionals Advising Office works with all current UMD students and alumni interested in pursuing a career in the health profession.
Shell Cast- Medical Shadowing, led by UMD students. We started ShellCast as a vehicle for students to gain clinical hours despite a pandemic restricting access to traditional shadowing experiences. Gaining valuable clinical experience in a Covid world has become incredibly difficult, we aim to simplify it. Review these YouTube videos to learn more. 
Sample Options for BA/BS Fellowships: Usually are competitive opportunitites that range from a few months to 1 year in length, and are funded and hosted by a wide range of organizations including non-profits and NGOs, foundations, government agencies, universities, media organizations and companies. 
Pro-Fellow offers a free database of opportunitites across the country.
PostBaccalaureate Intramural Research Training Award (Postbac IRTA/CRTA)- National Institutes of Health (NIH) |  The NIH Postbac IRTA program provides recent college graduates who are planning to apply to graduate or professional (medical/dental/pharmacy) school an opportunity to spend one or two years performing full-time research at the NIH. Postbac IRTAs/CRTAs work side-by-side with some of the leading scientists in the world, in an environment devoted exclusively to biomedical research. Applicants must be college graduates who received their bachelor's degrees less than two years prior to the date they begin the program. The stipends for trainees are adjusted yearly. Applications are accepted year round.
This is a directory of internship sites that provide great industry experience for Psychology & Neuroscience majors. They are sorted by subfield in the tabs at the top of this page. 
BSOS Students Gain Experience Through:
Build Connections
After researching career paths, consider talking with people working in your field of interest to gain inside information. The links below provide sample events where you may be able to meet professionals in your field of interest. Use these opportunities to learn more about your field of interest, establish new networking contacts, and informational interviews.
Consider reviewing campus, state, and national related associations to access career path information.
Interested in joining an organization as a student?
Nu Rho Psi is the only nationally-recognized honor society in the area of brain research. Review summer internship openings. Join the UMD chapter: NU RHO PSI UMD
Rahila O. Olanrewaju
Strategy & Analytics at Deloitte
Rockville, MD, USA
Matt Gontarchick
Associate at Chamber Hill Strategies
Washington, DC, USA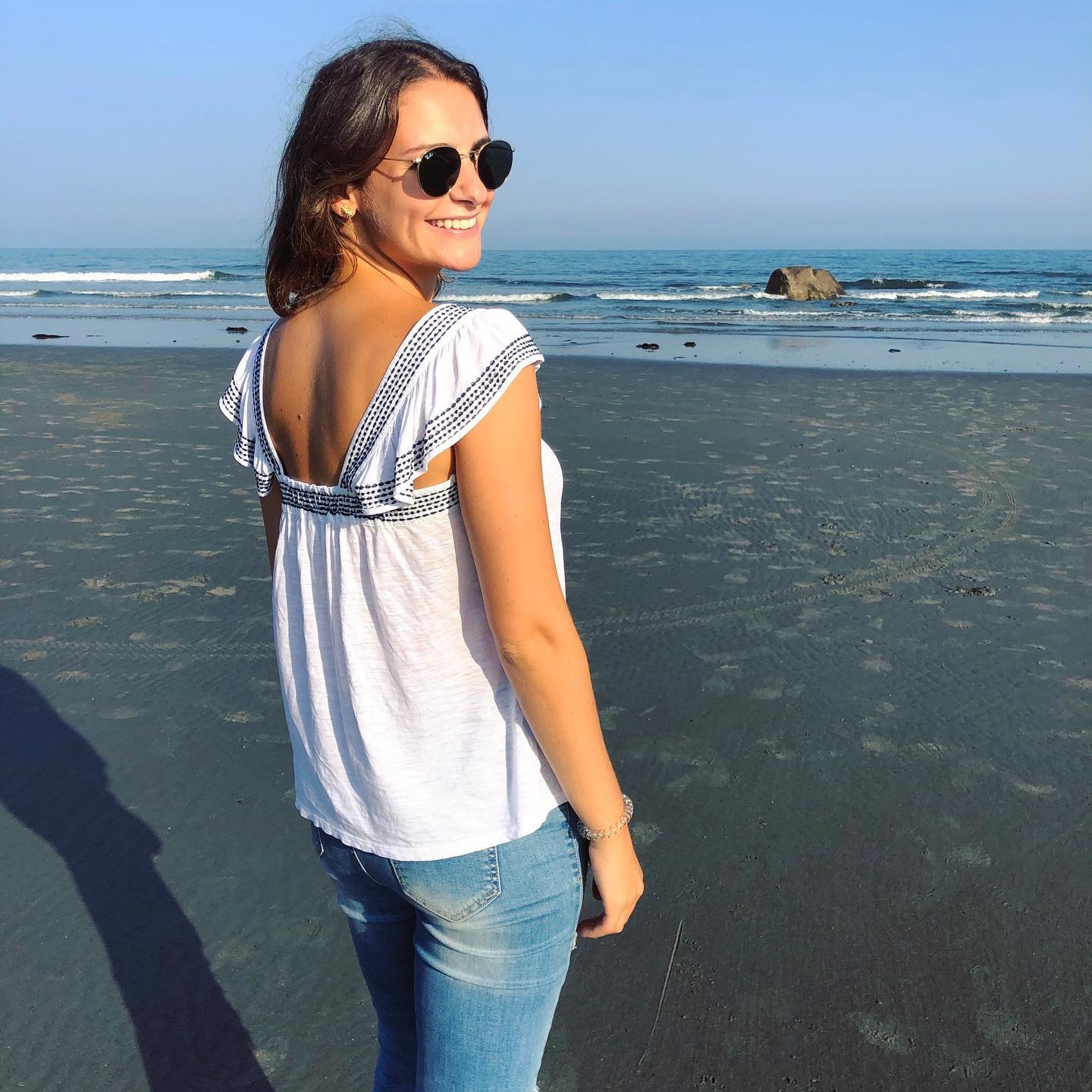 Ariana Braia
Speech-Language Pathologist
Brewster, NY 10509, USA
Previous
Next