The University of Maryland Criminology and Criminal Justice graduates have been successful in many different fields post-graduation. Using information from the annual University of Maryland graduation survey, we have compiled details about CCJS majors, such as their post-graduation adventures. Use this information as a place to start exploring your career interests. Review additional resources below and on the Feller Center's website. 
Start Exploring Career Titles/Work Areas
Use the sample job and internship titles (mentioned above) to start exploring career paths. The links below provide a short overview of the positions. Review more career areas related to this major as well as tips to succeed. 
What does it mean to be a...
Market 

Skills Developed: CCJS Major
Skills lead to jobs. Which skills do you possess?
Assess your

skills, abilities, interests, and values and explore how they relate to career options.

Skills inventory - get started identifying your unique assets.
Sample list of skills developed in class.
Descriptive and inferential statistics

Social science research methods

Understanding of basic criminology and criminal justice content area

Competency in applying quantitative skills to criminological concepts
Gain Experience
Internships are a great way to try out an interest, regardless if they are directly related to your major. Employers tend to favor job seekers who have had an internship in the field they are hiring for. CCJS, Internship Success Stories. 
Sample internship sites/title
Consulting Intern, Protiviti, Inc.
Counterterrorism Research Intern, National Consortium for the Study of Terrorism and Responses to Terrorism (START)
Criminal Investigative Intern, Major Crimes Unit at the Fairfax Public Defender's Office

Data Entry Intern, Maryland State Commission on Criminal Sentencing Policy

Drug Enforcement Task Force Intern, U.S. Attorney's Office

Drug Task Force Intern, Georgia Bureau of Investigation

Discovery Unit Intern, New Jersey State Police
Government Affairs Intern, Maryland Chamber of Commerce

Homicide Unit Intern, Philadelphia District Attorney's Office

Intern and Clerk, Chester County Office of the District Attorney

Intern Investigator, Public Defender Service

Intern, DC Pretrial Services

Intern, Greenbelt Police Department

Intern, International Community Corrections Association

Intern, Office of the Attorney General

Intern, Office of Majority Leader, Congressman Steny H. Hoyer
Intern, Metropolitan Police Department of Washington DC
Intern, U.S. Department of State
Investigative Intern, Legal Aid Society

Law Enforcement Apprentice Program, Montgomery County Police Department

Legal Aid Intern, Undergraduate Student Legal Aid Office
Legal Intern, The Law Offices of Darlene Wright Powell and Investigative Intern, Maryland Office of the Public Defender for Prince George's County

Legislative Intern, Maryland General Assembly

Manhattan Special Victims Squad Intern, New York City Police Department (Manhattan Special Victims Squad)

Office Assistant/Firearms Examiner Assistant, Montgomery County Police Department

Research Intern, Justice Policy Institute (Research)

Student Analyst, U.S. Department of Justice

Student Intern, State Attorney's Office of Montgomery County
Start your search with these tips.
Sample list of opportunities:
Prepare to apply: Tips to customize your resume, cover letter, etc. 
Review this comprehensive list of organizations where past UMD CCJS students have successfully acquired internships.
BSOS Students Gain Experience Through:
Build Connections
After researching career paths, consider talking with people working in your field of interest to gain inside information. The links below provide sample events where you may be able to meet professionals in your field of interest. Use these opportunities to learn more about your field of interest, establish new networking contacts, and informational interviews.
Notes from recent Employer Information Sessions- Log in with your CAS credentials to view the notes. 
Consider reviewing state and national associations related to criminal justice to access career path information and even attend association sponsored events to network with professionals in your field of interest. Start exploring areas below:
Rahila O. Olanrewaju
Strategy & Analytics at Deloitte
Rockville, MD, USA
Matt Gontarchick
Associate at Chamber Hill Strategies
Washington, DC, USA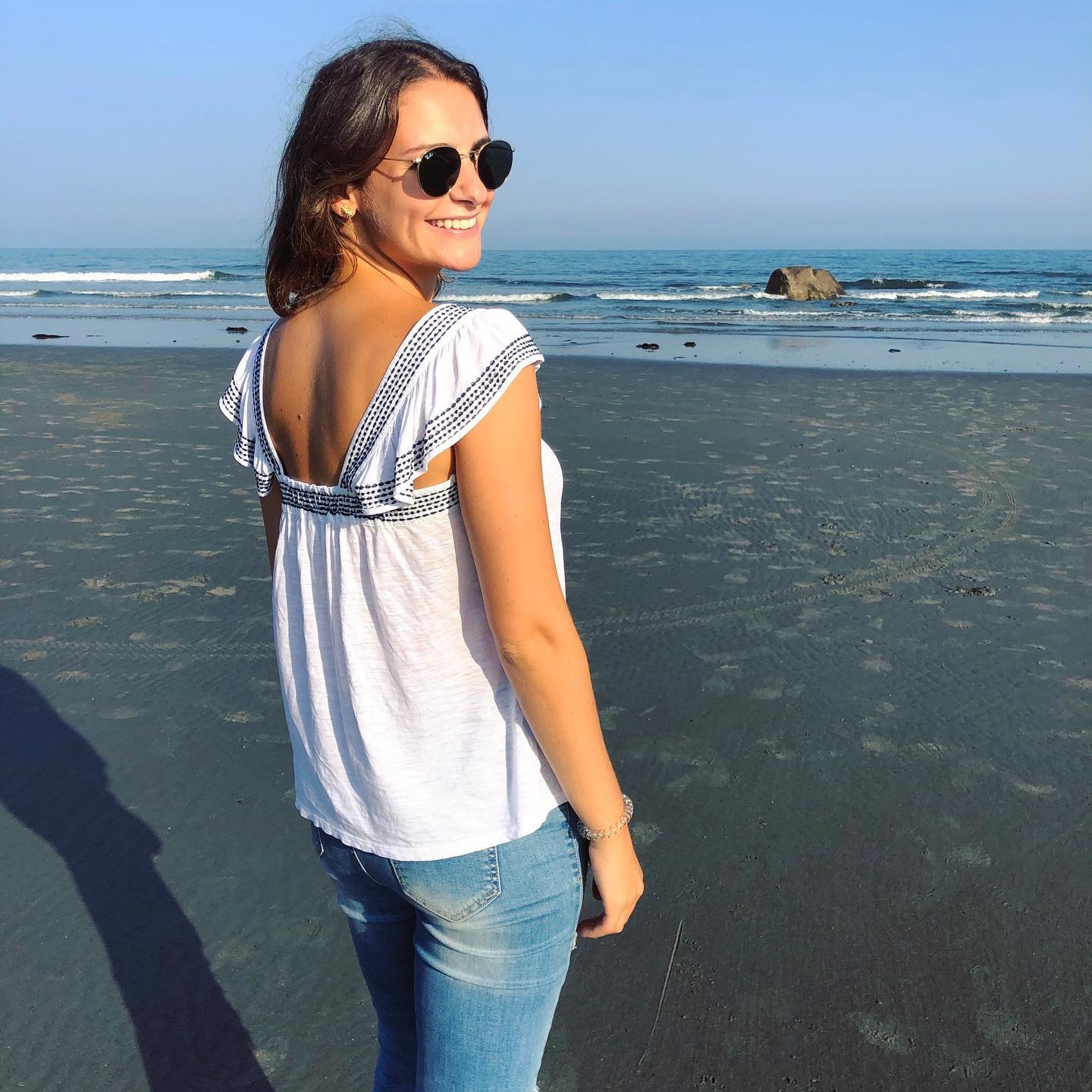 Ariana Braia
Speech-Language Pathologist
Mt Kisco, NY 10549, USA
Previous
Next
Featured Events/Resources