The University of Maryland Geographical Sciences major graduates have been successful in many different fields post-graduation. Using information from the University of Maryland graduation survey, we have compiled information about GEOG majors, such as where they work or go to graduate school post-graduation. Check out the topics below to learn more about planning for your career! Review additional resources on the Feller Center's webpage.
Start Exploring Career Titles/Work Areas
Use the sample job and internship titles (mentioned above) to start exploring career paths. The links below provide a short overview of the positions. Review more career areas related to this major as well as tips to succeed. 
Explore organizations who have recruited GEOG majors in the past. 
Resources: Career Planning 

& Graduate School
Explore career path options with these resources:
Additional career fields to research and consider:
Start researching your career path of interest to identify if there are additional educational requirements. Sample job titles that require an advance degree:
Graduate programs listed by topic:
Biogeochemistry, Ph.D. | Cornell University

Business Administration, M.B.A. | University of Maryland

Data Science, Graduate Certificate | Georgetown University

Geography, M.A. | George Washington University

Geography, Ph.D. | University of Maryland

Geospatial Information Sciences, M.S. | University of Maryland 
Geospatial Intelligence, M.S. | University of Maryland

Human Paleobiology, M.S. | George Washington University

Natural Resources, M.S. | Cornell University

Nursing, M.S. | University of Maryland, Baltimore

Public Policy, M.P.P. | University of Maryland

Remote Sensing, Ph.D. | Brown University
Graduate School Resources: 
Market 

Skills Developed: GEOG Major
Skills lead to jobs. Which skills do you possess?
Assess your

skills, abilities, interests, and values and explore how they relate to career options.

Skills inventory - get started identifying your unique assets.
Geographical Sciences majors have skills in…
Reading and interpreting maps, charts, and photos

Applying remote sensing techniques

Representing facts graphically

Designing and constructing charts, maps, and models

Analyzing data

Problem solving

Evaluating impacts

Simplification of information

Using advanced mathematics, computer science, and statistics
The Computational Earth Observation Science major allows students to explore the analytical capabilities offered by current Earth-observing satellite missions, including the different types of information collected by various satellites and how this information is analyzed to solve important environmental and societal problems.
Students specializing in Geospatial Data Science gain the technical skills needed to acquire, manage, and analyze large amounts of geographic data. Students will get computer training in digital processing of remote sensing observations and cartographic vector data, spatial analysis, and the display of information in Geospatial Information Science (GIS) software.
Gain Experience
Internships are a great way to try out an interest, regardless if they are directly related to your major. Employers tend to favor job seekers who have had an internship in the field they are hiring for.
Sample internship titles/sites
Cartograph Roads Project Intern, Charles County Government
Database Manager, NASA
Geospatial Intelligence Intern, National Consortium for the Study of Terrorism and Responses to Terrorism
GIS Intern, Maryland-National Capital Park and Planning Commission
​GIS Intern, University of Maryland - Campus GIS
Intern, Humanitas Global
Intern, Geospatial Data Center
Project Management Intern, Clark Construction
Senior Intern, Maryland State Geographical Information Committee
Summer Intern-Environmental Education Intern, Howard County Nature Conservancy
Review the GEOG internship directory for more organizations
Review this comprehensive list of organizations where past UMD Geographical Science students have successfully acquired internships.
BSOS Students Gain Experience Through:
Build Connections
After researching career paths, consider talking with people working in your field of interest to gain inside information. The links below provide sample events where you may be able to meet professionals in your field of interest. Use these opportunities to learn more about your field of interest, establish new networking contacts, and informational interviews.
Consider reviewing state and national associations related to criminal justice to access career path information and even attend association sponsored events to network with professionals in your field of interest. Start exploring areas below:
Rahila O. Olanrewaju
Strategy & Analytics at Deloitte
Rockville, MD, USA
Matt Gontarchick
Associate at Chamber Hill Strategies
Washington, DC, USA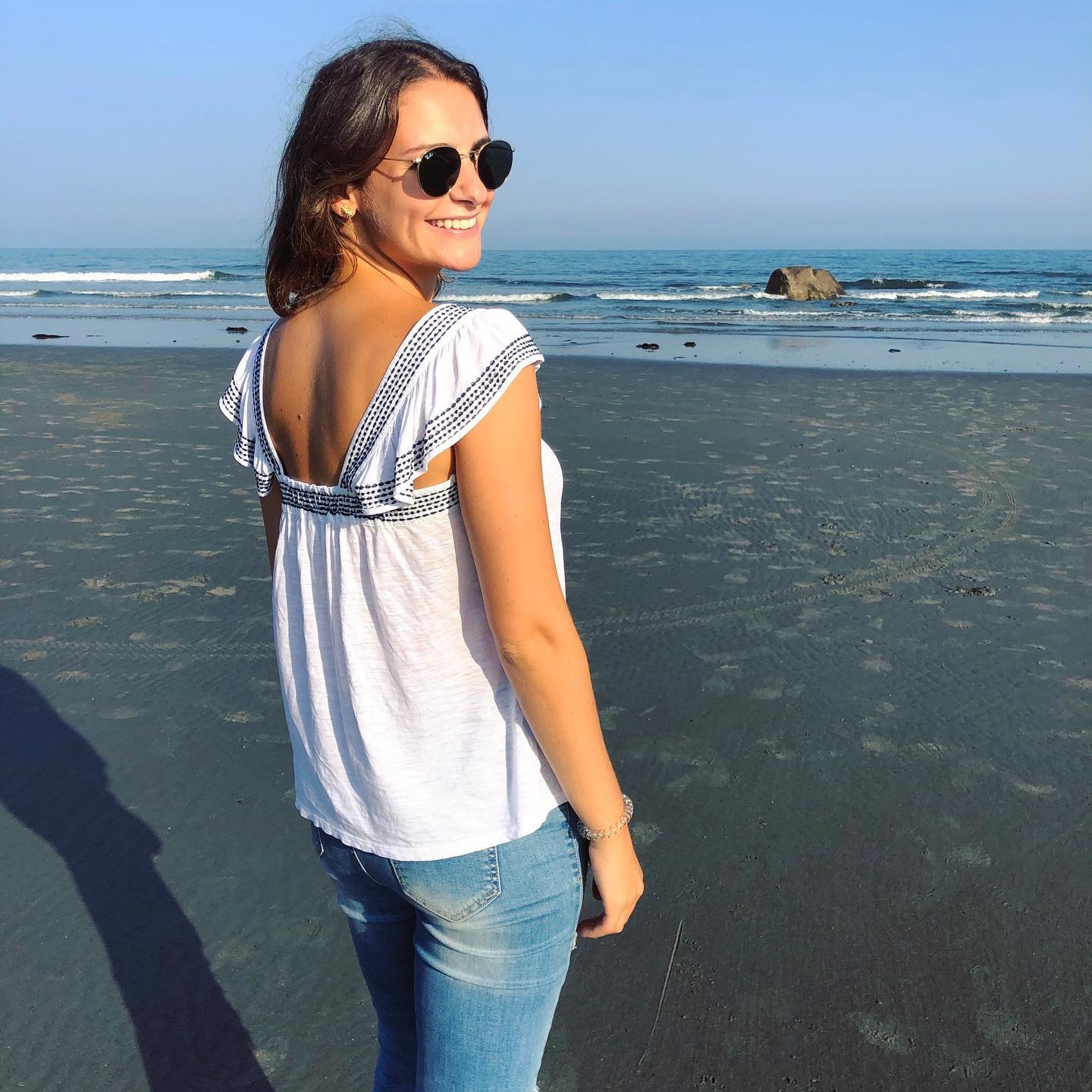 Ariana Braia
Speech-Language Pathologist
Mt Kisco, NY 10549, USA
Previous
Next
Featured Events & Resources: