The University of Maryland BA Sociology graduates have been successful in many different fields post-graduation, including law, business, education, consulting, medicine -- not to mention social work, politics, and public administration. Sociology provides a rich fund of knowledge directly concerning each of these fields. Using information from the annual University of Maryland Graduation Survey, we have compiled details about SOCY majors, such as their post-graduation adventures. 
Use this information as a place to start exploring your career interests. Review additional resources below and on the Feller Center's website. 
Start Exploring Career Titles/Work Areas
Use the sample job and internship titles (mentioned above) to start exploring career paths. The links below provide a short overview of the positions. Review more career areas related to this major as well as tips to succeed. 
Resources: Career Planning & Graduate School
Explore career path options with these resources:
Policy:
The list below offers a brief overview of some of the more popular graduate degree programs and institutions our SOCY undergraduates have attended.
Sociology
North Carolina State University, Ph.D.

The Johns Hopkins University, Ph.D.

The Ohio State University, M.A/ Ph.D.

University of Maryland, College Park, Masters

University of Maryland, College Park, Ph.D.

University of Maryland, Baltimore Clinical Social Work, Masters
Law
Harvard, J.D.

University of Delaware, J.D.

University of Baltimore, J.D.

The University of Denver, J.D.
Medical
Nursing, Masters: Johns Hopkins University

Therapeutic Herbalism, Masters: Maryland University of Integrative Health
Graduate programs listed by area, degree, & institution:
Business and Management, MBA: University of Maryland

Clinical Psychology, Masters: Walden University

Counseling, Masters: Johns Hopkins University

Counseling, Masters: Niagara University

Criminology and Criminal Justice, Masters: University of Maryland

Education, Masters: Johns Hopkins University

Education, Masters: University of Maryland

History, Masters: University of Maryland

Pastoral Studies, Masters: Southern Baptist Theological Seminary

Public Policy, M.P.P: University of Maryland

Public Policy, Masters: University of Maryland

Public Policy, Masters: University of Southern California

Rabbinical Ordination, Masters: Jewish Theological Seminary of America

School Counseling, Masters: Trinity Washington University

School Counseling, Masters: John's Hopkins University

Social Work, Masters: Widener University
Graduate School Resources: 
Learn about the Licensing process:
Application tips:
Market 

Skills Developed: SOCY Major
Skills lead to jobs. Which skills do you possess?
Assess

your

skills, abilities, interests, and values and explore how they relate to career options.

Skills inventory - get started identifying your unique assets.
Sample list of skills developed in class by Sociology majors.
Critically thinking

Assessing/examining information

Use of sociological concepts and a social science mode of argument

Ability to use research tools to conduct and assess research literature

Understanding of the role of theory in the construction of sociological inquiry

Ability to apply statistical concepts

Knowledge of social science model of evidence and argument

Social science statistical techniques

Data analysis

Organizing and presenting information

Lead research project
Gain Experience
Internships are a great way to try out an interest, regardless if they are directly related to your major. Employers tend to favor job seekers who have had an internship in the field they are hiring for. 
Sample internship sites and titles:
American Planning Association, Public Relations Intern
ANH Refractories Company, HR Intern
Cold Spring Elementary School, Child Development Intern 
Columbia Heights/Shaw Collaborative, Quality Assurance Intern
Common Ground Multicultural Dialogue Program, Peer Dialogue Leader
Consumer Financial Protection Bureau, Policy Assistant- Pathway Intern
Korea Institute for Future Studies, Program Intern
Majestic Relations Inc., Intern
Montgomery County Correctional Facility, Intern
Montgomery County State's Attorney, Gang Prosecution Intern
National LGBTQ Task Force, Research Fellow
Orbital TMS, Human Resources Intern
Rural Migrant Ministry, Intern
U.S. Dept. of Justice: DEA Newark Division, Intern
U.S. Investigative Services, Student Intern/Record Searcher
USIS, Intern/Record Searcher
Washington National Cathedral, Project Manager
Women's Right Information Center, Intern
Sample list of opportunities: Start your search with these tips 
The UMD Department of Sociology offers:
Prepare to apply: Tips to customize your resume, cover letter, etc. 
Review this comprehensive list of organizations where past UMD Sociology students have successfully acquired internships.
BSOS Students Gain Experience Through:
Build Connections
After researching career paths, consider talking with people working in your field of interest to gain inside information. The links below provide sample events where you may be able to meet professionals in your field of interest. Use these opportunities to learn more about your field of interest, establish new networking contacts, and informational interviews.
Consider reviewing state and national sociology related associations to access career path information and even attend association sponsored events to network with professionals in your field of interest.
American Sociological Association

, working at the national and international levels, the Association aims to articulate policy and implement programs likely to have the broadest impact.

InterAction

, is an alliance organization in Washington, D.C. of nongovernmental organizations (NGOs) and works to end poverty and help the world's poorest and most vulnerable people, produces many resources for a wide variety of audiences.

National Association of Social Workers (NASW) is the largest membership organization of professional social workers in the world.
American Association of Political Consultants (AAPC) is a multi-partisan organization of political and public affairs professionals dedicated to improving democracy.

National League of Cities

, the NLC is dedicated to helping city leaders build better communities. Working in partnership with the 49 state municipal leagues, NLC serves as a resource to and an advocate for the more than 19,000 cities, villages and towns it represents.

Association for Applied and Clinical Sociology

, offers resources on sociology degree programs and career information.

Society for International Development

, is a global network of individuals and institutions concerned with development, which is participative, pluralistic and sustainable.

Society of Human Resource Management

, comprehensive resource for all topics on human resources.  

Sociologists for Women in Society

, is a nonprofit professional feminist organization dedicated to: Encouraging the development of sociological feminist theory and scholarship; Transforming the academy through feminist leadership, career development, and institutional diversity; Promoting social justice through local, national, and international activism; Supporting the publication and dissemination of cutting edge feminist social science.
Rahila O. Olanrewaju
Strategy & Analytics at Deloitte
Rockville, MD, USA
Matt Gontarchick
Associate at Chamber Hill Strategies
Washington, DC, USA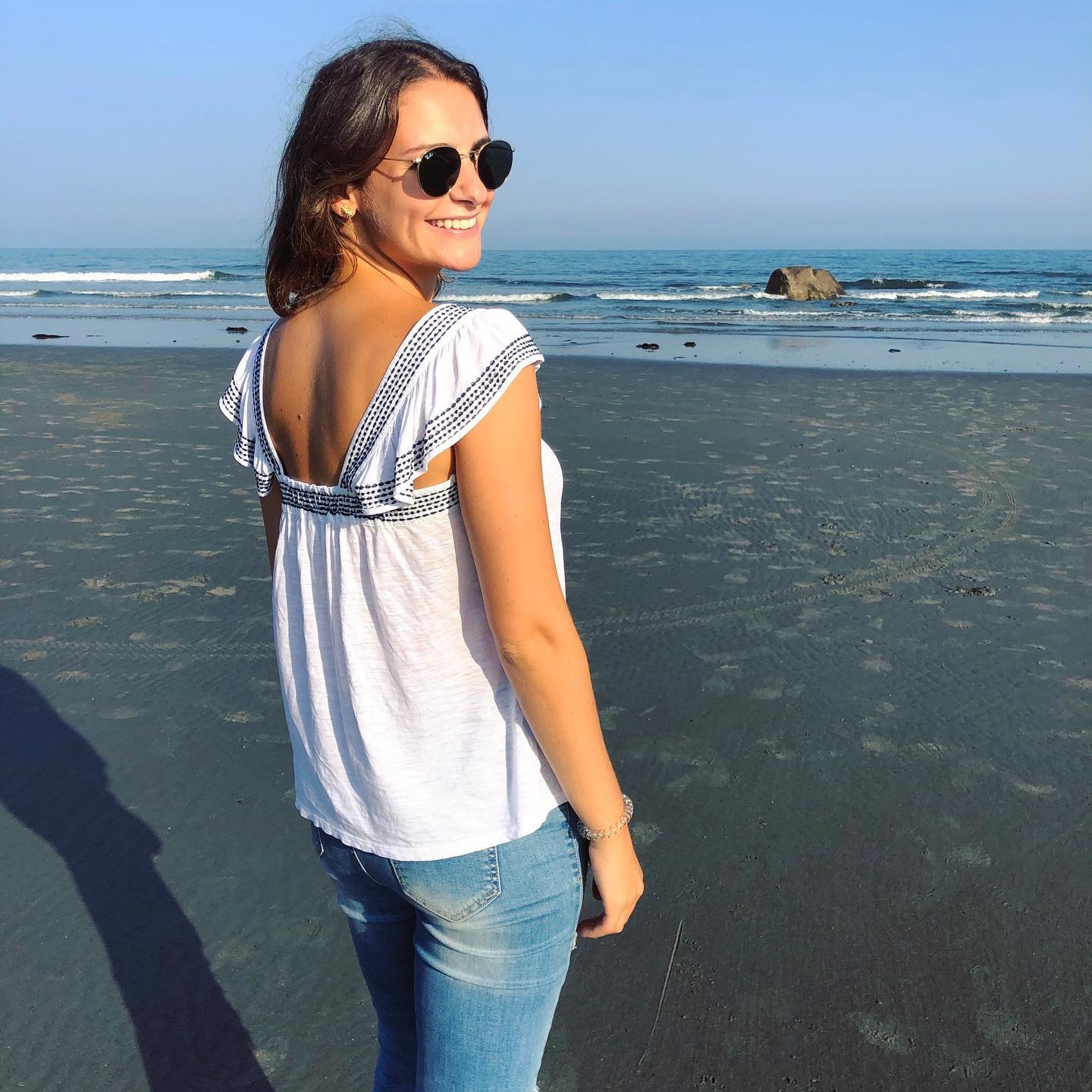 Ariana Braia
Speech-Language Pathologist
Mt Kisco, NY 10549, USA
Previous
Next